Disability and Exclusion: Social, Education and Employment Perspectives
Keywords:
Disability; Poverty; Exclusion; Social Exclusion; and Marginalization.
Abstract
When the whole world is striving towards the inclusion of persons with disabilities (PwDs) in all walks of life, they are still among the vulnerable group who are at risk of social exclusion. The meaningful participation in societal activities is hindered by marginalisation at an individual level leading to unemployment and thus poverty. Disability, social exclusion and poverty are inextricably associated that despite poverty alleviation programmes, disability reforms, advocacy and disability acts, these marginalised group of disabled individuals still remain as victims. The dynamic relationship between these three is studied in this article to to examine some of the issues of the human rights approach towards disability rehabilitation. Due to the systemic, structural and attitudinal barriers, developing countries like India are still struggling to create an inclusive society. This article suggests measures to overcome the challenges faced by persons with disabilities so as to initiate steps towards successful inclusion.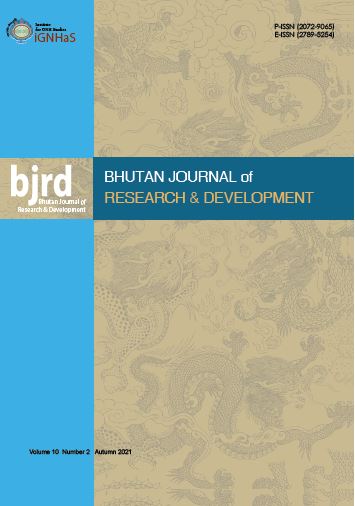 Downloads
How to Cite
Sarkar , R. ., & Parween , S. . (2021). Disability and Exclusion: Social, Education and Employment Perspectives. Bhutan Journal of Research and Development, 10(2). https://doi.org/10.17102/bjrd.rub.10.2.003
License
All articles published in BJRD are registered under Creative Commons Attribution 4.0 International License unless otherwise mentioned. BJRD allows unrestricted use of articles in any medium, reproduction and distribution by providing adequate credit to the authors and the source of publication.