Language Learning through Interaction: Issues in Second Language Acquisition
Keywords:
- innatist, cognitivist, socioculturalist, Bhutan, communication.
Abstract
This study was done to investigate how children acquire and learn languages as they grow mentally and physically. The theories of second language acquisition state that the dominating factor affecting second language acquisition are motivation, cognitive style, sociocultural, and other linguistic factors. The Behaviorist Theory of Language acquisition states that children learn language through motivation while the Cognitivist theory claims that language develops through the concepts of memory and time. Likewise, the Innatists claim that children are born with an innate quality of universal grammar to acquire language automatically as they grow. The socioculturalists claim that language acquisition and learning occurs through social interaction without having required to force them to learn a language. The paper found that "input" factor has improved and progressed the linguistic competence of the learners which is seen in Bhutanese children being able to understand more than two languages like Nepali and Hindi. Most of the Bhutanese children understand the above two languages without having attended any formal classes but all learned through the "Input" factors of exposure to television and contacts. The findings of this paper indicated that conversational interaction in second language learning had enhanced the language development of children at a young age.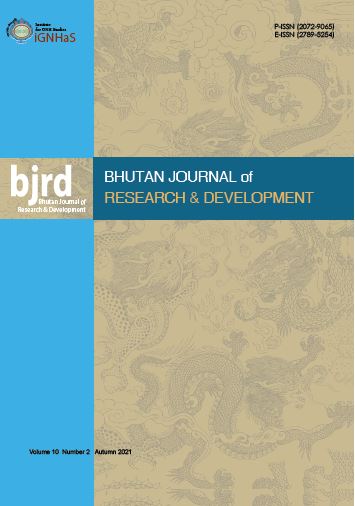 Downloads
How to Cite
Tshering, K. . (2021). Language Learning through Interaction: Issues in Second Language Acquisition. Bhutan Journal of Research and Development, 10(2). https://doi.org/10.17102/bjrd.rub.10.2.001
License
All articles published in BJRD are registered under Creative Commons Attribution 4.0 International License unless otherwise mentioned. BJRD allows unrestricted use of articles in any medium, reproduction and distribution by providing adequate credit to the authors and the source of publication.