How small can be beautiful: Bhutan's journey of self-evolution
Keywords:
: Evolution, Decision-making, Sovereign, Classical Strategy, Identity
Abstract
The article is a qualitative study on Bhutan's political evolution over the years, conducted through secondary sources including various official reports, documents and articles. This first section of the article captures the idea of how a small nation through its experiences and cautious decision-making can evolve into an independent nation with sovereign status. The decisions it had taken, has made all the difference for Bhutan to create its own identity at the international platform. The next section investigates Bhutan's relations with its neighbors. It has never involved into the classical strategy of playing off one neighbour against another. The loyalty in nurturing the relations with its neighbours, and the focus on turning weaknesses into strengths has proved that how a small country with incredibly beautiful values has evolved at the international platforms with recognition and a future for itself in the times to come.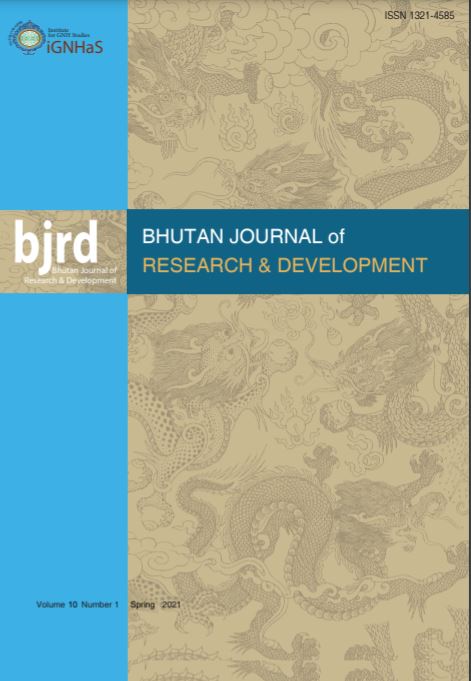 Downloads
How to Cite
Payal, R. . (2021). How small can be beautiful: Bhutan's journey of self-evolution. Bhutan Journal of Research and Development, 10(1). Retrieved from https://bjrd.rub.edu.bt/index.php/bjrd/article/view/89
License
All articles published in BJRD are registered under Creative Commons Attribution 4.0 International License unless otherwise mentioned. BJRD allows unrestricted use of articles in any medium, reproduction and distribution by providing adequate credit to the authors and the source of publication.